30 Oct

New photos, and more to come!

I love the mood of renewal in Autumn, and I have been busy getting in the spirit of it over the past month or so.

Firstly, I have been busy updating my gallery with lovely new images from my latest shoot…I hope you enjoy!

Secondly, I will be having another shoot at my own apartment very soon in November. I very much enjoyed shooting the candid black and white series back in January which was also at home, so I am really looking forward to sharing the results of it with you.

Very excitingly (for me at least), I am going to be updating my site with a different look which will certainly be much more image based, so you can expect a lot more mini shoots and selfies from me in the near future.

As the weather turns colder, and I am spending more time in London this season than I did earlier in the year, I have turned my attention to giving my flat a mini-makeover…so much fun! I love a little interiors project and I'm really enjoying making my little central London haven feel like you never want to leave!

I know that summer is typically seen as the sexiest time of year, but for me, there is really just something about darker days and nights, sharing a delicious bottle of something together, getting cosy, and slipping out of layers of silk, lace…who says winter in London can't be sexy?!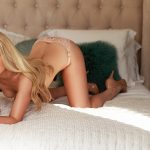 SaveSave
SaveSave